From Creating Occupation
NPS focuses on improving sustainable communities. The company has been promoting the cultivation of 'Ton Palang Ngan' (Energy-Tree) with farmers residing surrounding our power plant. Cultivation of 'Ton Palang Ngan' does not only provide supplementary income to the farmers but also creates an opportunity to maximize their land usage. Moreover, we also buy agricultural wastes, such as chaff, tapioca root stock, palm and corn, to be used as fuel for electricity generation. It is NPS' pride that our business has played a part in promoting the better standards of living with several thousands baht worth of additional income. The company also employs skilled local member to work on suitable position to generate more income.
Furthermore, NPS is committed to identifying programs and sponsoring occupational training activities to build up knowledge and suitable skills to local people, for example, Professional Training Program for women and housewives and Fishery Supported Program in Lat Takian District in order to propagate marine species.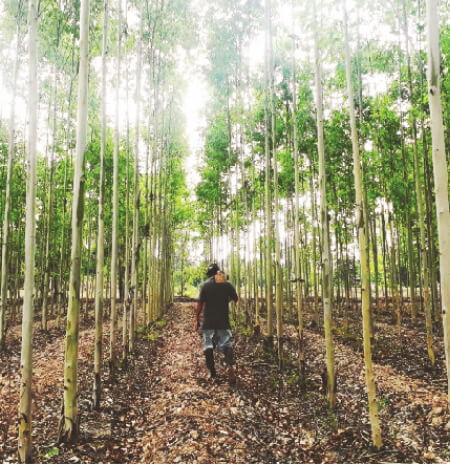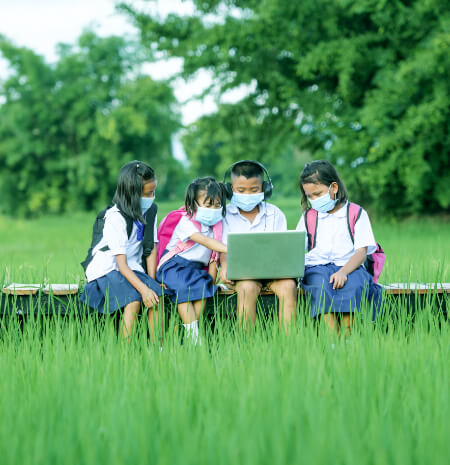 Educational Support
Education is central to build a sustaining long-term society development. NPS has been constantly promoting local education by sponsoring school buildings and also educational aids. The company also supports youth to participate in several learning programs to create skills and broaden experiences for children in our communities. For example, 'Chaun Nong Rak Singwadlom' is conducting to encourage the children to take care of environment. Follow by, 'Pee sorn Nong' which lets senior students teach English to the younger class through entertaining activities and lastly, 'Pa Nong Tong Lok Kwang' the program that provides learning experiences to the children.
Supporting Health Care
Intending to offer quality health care to the communities, NPS has collaborated with medical and health centers to provide free treatments to people in nearby communities. We have provided Mobile Medical Unit Service to approach local community's health care for over past 10 years.
Moreover, NPS organizes various sport activities for local people to promote healthy community and also to build good relationship between our employees and the community.Electricity to Community