VISION
National Power Supply Public Company Limited ("NPS" or "the company") aspires to be the leader in sustainable power generation by researching & developing – and growing – the 'Ton Palang Ngan' (Energy-Tree), which is suitable for use as a renewable fuel, as well as sourcing other energy crops to create new high-potential green fuels. Rather than relying on non-renewable fuels like oil and natural gas, which are rapidly becoming depleted, NPS has focused on innovative sources of sustainable renewable energy to supply the future demands of the Thai people, foster synergies between the agricultural and energy sectors, and generate income for our nation's farmers through new careers, always adhering to our business philosophy of "Growing the Power, Sustaining the Future".
Pursuant to NPS' goal of becoming a fully integrated power producer by growing the fuel required to generate electricity, the course of our business has developed continuously and sustainably alongside our commitment to the community, society, and the environment – our Corporate Social Responsibility, or CSR.
TOWARD THIS GOAL, NPS HAS ADOPTED PRIMARY STRATEGIES THAT GUIDE ALL OF OUR OPERATIONS, INCLUDING:
1.
Fuel sourcing and developing strategy – sourcing and developing fuel supplies from various locations to mitigate the risk of unavailability of fuel supplies.
2.
Raw material improvement strategy – researching & developing raw materials to maximize their heating value for optimal power generation.
3.
Fuel-mixing strategy – mixing various fuel supplies to create added value and manage costs.
4.
Technology improvement strategy – continually improving technologies to generate power at maximum capacity and efficiency.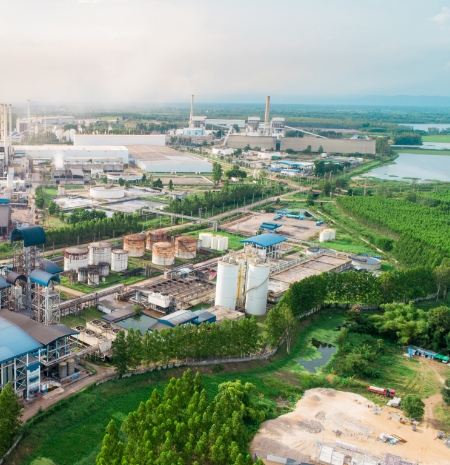 BUSINESS OBJECTIVES
NPS' goal is to be a fully integrated power producer with operations that range from the generation and distribution of electricity and steam to related businesses that support electricity generation such as marine fuel transport. NPS also has a policy to expand its investments in other projects related to fuel, renewable energy, and the promotion of Energy-Tree cultivation, in order to create sustainable long-term added value for shareholders. NPS intends to be the leader in generating electricity through the effective use of a mixture of biomass fuel and waste. In addition, NPS aims to continue to grow this renewable energy sustainably, develop effective production methods, improve services, and build strong long-term relationships with its customers. To accomplish this, NPS adopted the following key business objectives:
Become the leader in generating and distributing electricity and steam through the maintenance of a stable system using a mixture of fuel and waste.
Encourage, supervise and maintain continuously sufficient electricity and steam, produced from effective clean technology, to support the factories at 304 Industrial Park, Prachinburi, and 304 Industrial Park 2, Chachoengsao.
Create a culture of self-regulation to assure the proper balance of the economy, society and the environment in the Company's policies.